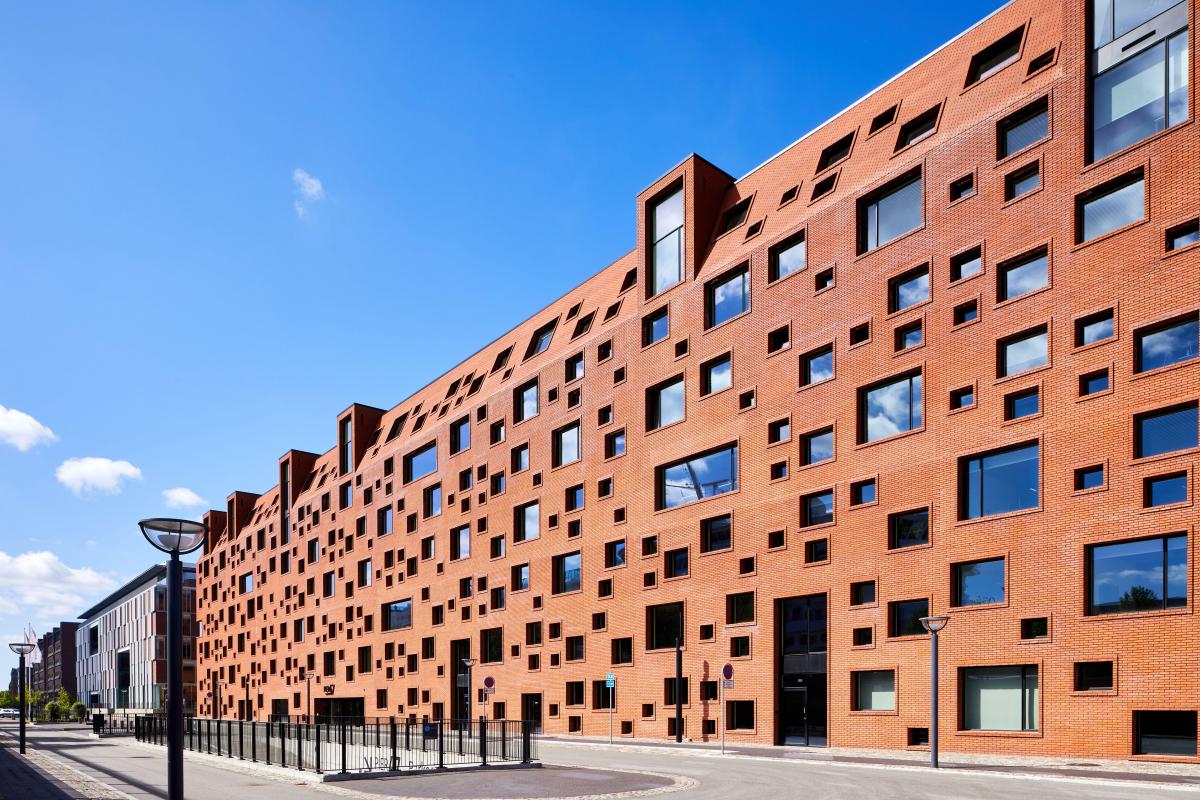 Description
Pier 47 is an office building located on the Langelinie Pier in Copenhagen. It was designed by Lundgaard & Tranberg and is owned by ATP Ejendomme.
The "Pakhuset" is built in red brick with inspiration from 19th century warehouses such as the nearby Dahlerup Warehouse. The exterior is dominated by the irregularly sixed and placed windows. The building has been designed with a focus on sustainable solutions and has been DGNB Gold-certified. Sustainable solutions include natural ventilation and groundwater cooling.1
Clina supplied 425 m² of capillary tube mats for the realisation of acoustic plaster heating/cooling ceilings.
1 Lundgaard & Tranberg Arkitekter, Pier 47, https://www.ltarkitekter.dk/pakhuset-en-0, as of 27.07.2021
Product/design
Project
Project title
Pier 47 Pakhuset Copenhagen
Location
Building type
Architect
Lundgaard & Tranberg Architekter